Facilities
---
Valkyr Stablesis located in Saint-Philippe on a lush 32 acres and offers a variety of services for riders of all ages and levels. It is centrally located on the South Shore just 20 minutes from downtown Montreal by either the Champlain Bridge or the Mercier Bridge. Our property offers a beautiful view of the Montreal skyline while granting the unmistakable tranquility of surrounding farmland.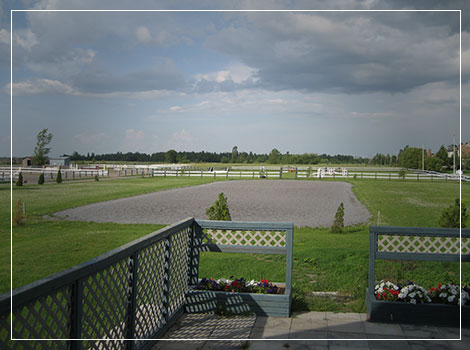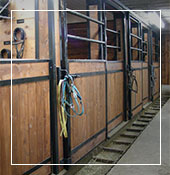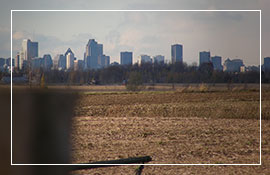 4 outdoor sand rings


(3 large show prepped rings with 1 smaller training ring)

1 gravel ring
3 grass rings
(1 very large stadium jumper ring with built in liverpool,
and 2 smaller training rings)
Outdoor lighting in one of the large show rings for
evening use
Insulated and heated indoor riding arena
Renovated viewing room equipped with microwave
and fridge
Custom built floor-to-ceiling lockers
Grass turnout paddocks
Horse shower stall
Renovated tack room
Toilet
Our 50 horse stables is currently undergoing improvements including new custom built stalls with sliding doors, automatic water troughs, wall support feed tubs, opening windows and wall to wall rubber matts.
We are also refinishing and remodeling our viewing room with a fireplace, new seating and lighting to provide a warm and comfortable environment for all members of the family. Extensive work has been done in building large custom floor-to-ceiling lockers for our clientele, that feature a saddle rack, bridle racks stylized shelving and additional above storage suitable for larger items like winter blankets.